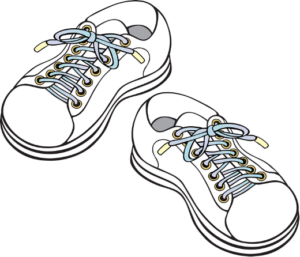 "And Pilate asked him, saying, Art thou the King of the Jews? And he answered him and said, Thou sayest it. Then said Pilate to the chief priests and to the people, I find no fault in this man. And they were the more fierce, saying, He stirreth up the people, teaching throughout all Jewry, beginning from Galilee to this place."
Luke 23:3 -5
Are You an Empty Christian?
As Jesus stood before Pilate, he was asked if he claimed to be the King of the Jews. Jesus' answer was "Thou sayest it", or in other words, 'It is as you say'. Even though he did not deny the truth, Pilate still found no fault with Jesus, which only incensed the people even more. As Christians, we are faced with a similar question – 'Are you a Christian?' More would ask, 'Are you one of those Jesus freaks?' Just as Jesus' answer to Pilate was important, our answer is just as important – 'Yes, I am.' Our faith & trust in Jesus Christ, the Son, & God, the Father, comes under attack more & more. Being a Christian is no longer accepted. While we have more individuals coming 'out of the closet', we do not need to become 'closet Christians' for fear of what may or may not happen. Do not be ashamed of your faith. Be bold & stand firm in what you believe. Jesus told his disciples in Matthew 10:33, "But whosoever shall deny me before men, him will I also deny before my Father which is in heaven." As we live out our faith, the world will accuse us of being 'self-righteous' & 'judgmental'. It is for us to be living witnesses to a lost, dying world. Even if our faith turns one person to God, it will all be worth it. Even if you were the only one on earth, Jesus thought you were worth dying for.
We Rely On Your Support
We invite you to partner with us and support music evangelism, not just here but around the world. The easiest way to support Bruce Sechrest's music is through ordering a CD, USB, or digital download of the album.